7 March 2010 by Steve Lamacq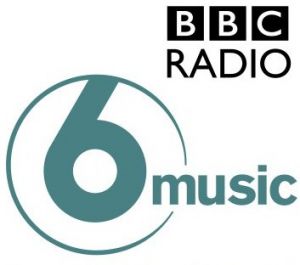 "The BBC has a crucial role to play (in the digital age)…..We have our responsibility to provide content which can drive digital take-up. Our portfolio of digital radio and television channels is designed to do just this. BBC Four, Radio 6 Music, Cbeebies and other new channels are winning critical acclaim, and are building audiences."
GAVYN DAVIES, then Chairman of the BBC Governors, in 2002
How times and politics change! Back in 2002 the BBC, with a nod to the Labour Government, were on a mission to help push the nation towards the digital switchover.
Eight years later, under pressure from both media groups and politicians the current Director General Mark Thompson this week announced the proposed closure of two of its digital stations, namely the Asian Network and our beloved 6Music.
It is part of a streamlining of services, designed to either a) save money or b) reduce the size of the BBC, depending on which argument you believe. After a week of watching Mr Thompson explaining his decision, I'm not sure I'm really any the wiser.
It's clear that the BBC – after revelations about presenter salaries and post Sachsgate – has been on the defensive. And that it's been worried by criticism from both the Conservative Party and the commercial sector who claim the BBC – like Jamie Oliver's school kids – has become obese.
What's less clear is how sacrificing 6Music will help.
A recent report from the BBC Trust, compiled after a year of discussion and public consultation suggested that – although still "few in number", listeners loved the network. And it pointed out that it was fastest growing BBC digital station over the past four years.
Tim Davie, the BBC's Head of Radio, virtually agreed as much in his interview on Radio 4's Feedback programme on Friday. Davie, who is also publicly in favour of wielding the axe, praised the quality of 6Music's output but added (rather enigmatically) that "we are cutting that network as a name, 6Music as an independent network is not doing enough."
I'm convinced there's a bit of sleight of hand here. Davie maintains that having nine stand alone BBC radio stations is too many (when I think what he means is there's 'too many brands' and losing a couple will make it easier to market what they have left – while also putting on a show for people who are demanding the BBC's blood. We are a radio station up for a public flogging!).
The inference from Davie is that they are considering moving some 6Music shows, possibly to Radio 2, to give them "a bigger audience". But given that Radio 2 has recently been told to become 'more distinctive' and create more programmes for the over-60s, that doesn't look particularly practical.
He also alluded to other "options as to where output could go."
One unsubstantiated rumour gaining strength, is that, to appease angry 6Music listeners they could create an evening-only digital service, possibly called Radio 2 Extra (which is a bit like having your four bedroom house compulsorily purchased and replaced with a bedsit on the edge of Heathrow).
But apart from simplifying the line-up, the closure proposals still don't all stack up. One argument is that the BBC should be allowing space in the 'market' for commercial stations to operate. But what commercial outfit is ever going to replicate 6Music?
Even people in the commercial sector don't get this (see this excellent piece by former GCap man and Quidem CEO Steve Orchard).
On a personal level, I believe that shutting 6music would be disastrous for the British music scene – and alternative music from further a field too. There is so much music being played every week on Six that simply doesn't get played anywhere else, that losing it would be unthinkable.
Where will all these bands go? And, if someone stopped to think about it, where will all our listeners go? (the ones for whom Spotify isn't enough, whose appetite for new music has been reawakened in the past five to ten years and is complimentary to their desire to hear the music of their youth).
It is not the BBC's job to be part of the marketing machine for the music industry, but it is the Beeb's job I believe to encourage and champion talent which would not get exposure elsewhere. Martin Mills, founder of Beggars Banquet and now Beggars Group Chairman puts it so much better here.
6Music isn't perfect (my daily struggle with my own show's running orders bears testimony to that). And it's painfully obvious that there have been mistakes made along the way as the station has evolved and veered from one mission statement to the next.
But 6music is a complicated being. It plays music from the past – both well known and obscure, but it also champions the New. It makes an attempt to bring the BBC's priceless archive to life while peppering shows with new sessions. And it treads an extraordinarily difficult route through that minefield of being both entertaining and challenging. It properly freaks me out some days.
Yet I don't think I've ever worked anywhere where I've felt closer to the audience. Listening again to Feedback yesterday morning, I was honestly, almost in tears at the passion and eloquence of the listeners campaigning for its survival.
The cultural hole it would leave if scrapped, would have terrible repercussions for everyone from small promoters to indie labels to bands and to music fans of all ages. We'd be denying people the chance to hear music which could – even in just a few cases – alter their life, as listening to John Peel changed mine.
Don't scrap it now before its fully discovered its true identity. Instead, in five years time, take the praise for what it will have grown into and achieved: an independently-minded station on the periphery of pop. A station which understands and celebrates our musical history – while always looking to the future.
You might be surprised.
Comment
Commenting is closed for this article.
Read More: