Steve Lamacq's

Going Deaf For A Living is a John The Plumber Production, edited by Steve Lamacq with occasional help from a motley crew of contributors and passers-by. Design is by the legendary David Emery. If you like it, feel free to name check us or wave at us at a gig. Thanks for your time.
On the radio:
Radio 2
Saturday
23:00 - 00:00
Error on line 1
6music
Monday - Friday
16:00 - 19:00
Warning
: Creating default object from empty value in
/home/goingdeaf/goingdeafforaliving.com/radio/radio.php
on line
43
Last Show: 02/09/2015
Listen Again
Featured: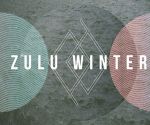 There is a nice continuity here, as ZULU WINTER (finally!) follow ALT-J as our Band Of The Month.
Both display a new subtlety in pop; on the one hand the economic lushness of Alt-J, on the other the smooth-edged, driving guitar-electro pop of ZW.
They say: "In a really lovely way, it wasn't that calculated, we locked ourselves away for nearly a year, didn't play any shows, didn't have any management and we decided we just wanted to make music for ourselves."
"We wanted to avoid any external influence before we had the body of a record done because as...
Read More...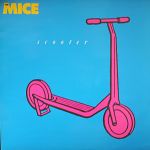 Timing. It's so under-rated. The dramatic entrance! The supply to people's demand! Pop music is all about the timing really.
So little did they know it, but when The Mice released 'Scooter', their timing – at least for yours truly – was perfect. Unceremoniously ditched by my first long-term girlfriend and threatened with the sack by NME for not being able to spell (fair point), this album's rage filled a lot of emotional gaps.
'Scooter' is one of the great lost pop-punk albums. In that period in the late '80s, where American hardcore was evolving in numerous directions (toward grunge...
Read More...
16 April 2012 by Steve Lamacq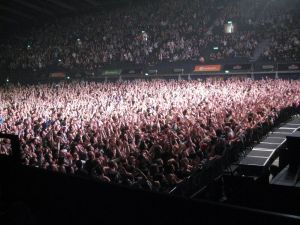 An emotional moment for Frank Turner on Friday night, as 8,500 people began singing his songs back at him at Wembley Arena.
What on earth goes through your head at that moment (apart from, pride and relief and "whatever you do, don't cock it up now")? Turner though, deserved this moment and others to come.
Backed by an understanding indie label and working like a man on the Devil's treadmill, he has muscled his way onto the fringes of the mainstream with little compromise.
His once clunky lyricism, honest but a little leaden at times, has given way to a stream of stories and better-judged character portraits (mostly about people around him and his own fallibilities! Turner is one of those artists who works well when he's turning in on himself; when his guilt and insecurities start to haunt him. He is his own psychiatrist).
More interestingly though, is how he's ridden the rise in popularity; and just how much of a showman he's become. Friday's gig, he was at pains to point out, wasn't just about him, it was about everyone in the room….which is a nice line, trotted out by numerous American bands who are no longer sleeping on people's floors and playing gigs in squats.
Turner however is still believable in difficult circumstances (how do you make anything sound sincere when thousands of people would cheer, even if you were reading out the FTSE 100 Index?). This mass camaraderie is all part of the punk rock game now, but Turner seems altogether at home with it.
He brings out his mum to play harmonica with him and then his musical dad Billy Bragg during the encore for a version of 'The Times They Are A Changin''.
He doesn't put a step wrong all night to be honest, which is testimony to what he's learnt on the road over the past few years. He tours relentlessly, as if he's somehow running away from something (responsibilities? The landlord? Who knows). But as he says 'The Road' is where he belongs. And this is how far its led him.
STOP PRESS (it never stops!). Another 18-date Frank Turner tour announced this morning. You'll find the dates on his website
12 April 2012 by Steve Lamacq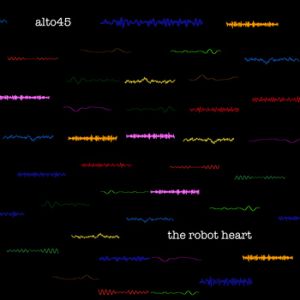 Cute isn't the word! Who are ALTO 45? Where did they come from? How have they chanced upon, or engineered this broken-hearted pop sound.
For starters, they don't look like a pop band. They look like a team from Scrapheap Challenge (even they realise this, knowingly donning lab coats to confront all our prejudices about what bands should look like).
They are clever though. There is a real understanding of pop music in what they do (simplicity, innocence, cunning…it is all here). 'Robot Heart' is almost Pete & The Pirates-esque, but more stripped down. So much so, it doesn't sound like it's doing anything at all when you first hear it.
But I've been hooked on this single now for THREE DAYS. It's like a children's story (again, I think they might know this, because some of the electronic noises sound like kids toys). It's a brave little record, the sort cool kids will pick on in the playground. Yet it has a dignity you don't come across that often these days.
Well done them.
9 April 2012 by Steve Lamacq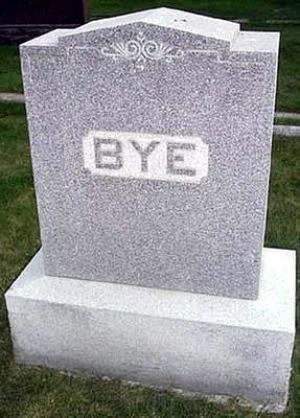 So in one last unwitting act of bravado and bad timing, VIVA BROTHER split just as I was heading to the airport for a break in Budapest (you think we have it bad over here! The impending attractions in Hungary are….Lionel Ritchie and Sting, who clearly didn't approve his own posters because he looks unfortunately like on one of the Hungarian Secret Police).
But why now VB? Why self-destruct, when by all reports, the second album had just been finished? Could it really have been that cataclysmic or were there other forces at play?
I'm actually genuinely curious. Had their label heard the record? Did they just lose their bottle?
Because, and this may seem, ahem, a little hypocritical given our past dealings with them (see previous blogs including this one), but I'll miss VB and their sulky petulance. They might have sounded like all the worst bits of Brit-pop shafted onto a rusty kebab stick, but they honestly seemed to be convinced that they were not just re-inventing the wheel but improving it.
And they weren't the only ones: the NME, The Guardian, The Sunday Times and Radio 1 all stood around nodding appreciatively at the new wheel (until, if you will, the wheel fell off and then the turncoats ran away).
But you had to admire VB's arrogance, even if it was (as became apparent in later interviews) a borderline act and underpinned by insecurities the size of The Shard. They became the benchmark for just how unimaginative and misguided post-Oasis rock could be: they were a helpful nemesis. They were the new enemy.
And now they're gone…leaving us just with that other poor excuse for a pair of shades ALL THE YOUNG (Viva Brother's little brother?).
Still, I suppose we'll just have to deal with it as best we can. Did I miss the funeral already? I'd have liked to have gone. Not to crow, because useless as I thought they were, they were egged on by a lot of people.
In the end they probably just ran out of other bands to pick on and beat themselves up.